WordPress security can be complicated, but there are many things you can do to secure WordPress website and prevent hackers from accessing it. Nothing is worse than waking up one morning to find your site in a mess.
In today's world, WordPress is one of the popular choices for creating websites. It has the capability to create various types of websites such as blogs, e-commerce stores, portfolios, and business websites. This flexibility makes WordPress a versatile solution for website building but also important to ensure security.
However, as WordPress is widely used, it is also a prime target for hackers and security breaches. Therefore it's important to consider and address security concerns while building a website using WordPress.
To ensure the safety and security of your website, it's important to keep WordPress, themes, and plugins updated, use strong passwords and implement security plugins and find the best hosting. This flexibility and security concerns make WordPress a powerful solution for website building in the modern digital era.
WordPress security is a way of preventing your website from accessing it by outsiders. It is about protecting your website, data, and visitors from malware and its damaging consequences.
Things that make your Website insecure
Weak passwords
Insecure plugins, themes, and maybe WordPress itself
Pirated software
Low-quality hosting
Ways to secure your WordPress website
So, for today's post, we talked things out with experts from the best cybersecurity consulting firms. We'll be sharing tips, strategies, and techniques you can use to improve the security of your WordPress site and keep it protected. Let's get right to it!
1. Invest in High-Quality Hosting
Although we'll share some great tips on locking down your site below, WordPress security extends far beyond that. Namely, your WordPress website host is responsible for safety on the web server side.
Choosing a trustworthy host for your business is very important. To secure WordPress website from external threats and invasion, the decision to invest in high-quality hosting never goes wrong.
We prefer not to use the free hosting service as it often lacks the necessary security measures for your website. Also, if you host WordPress on your own VPS, you'll need the technical know-how to handle it yourself. But, to be honest, trying to save $20/month by becoming a sysadmin is not the best idea.
To maintain a properly-secure WordPress environment, server hardening is essential. For WordPress sites to be protected against sophisticated threats, both physical and virtual, the IT infrastructure must implement multiple layers of hardware and software security.
Therefore, you should make sure that whatever service you use to host your WordPress has the latest security software and operating system. It should also be extensively scanned and tested for malware and other vulnerabilities.
We highly recommend you purchase Bluehost or Siteground hosting for security, reliability, and top-notch performance. On top of that, you'll get to start your web hosting from a very nominal price of $3.00/month.
2. Think of a secure password
Unsurprisingly, using clever usernames and passwords is one of the best ways to improve the security of your WordPress site. That seems pretty simple, doesn't it? Before you answer that, here's a list of the top ten most breached passwords throughout 2019, sorted by popularity (data provided by SplashData).
123456
password
123456789
12345678
12345
111111
1234567
sunshine
qwerty
iloveyou
You read that right. In terms of popularity, "123456" tops the list, followed by "password." It turns out, people are more than willing to risk their website's security by using an absolute monstrosity of a password.
Needless to say, you should do your best to come up with something more complex for your WP-admin login to ensure the security of your WordPress website.
3. Keep Your Software Updated
Keeping your WordPress site updated is another crucial aspect of hardening its security. This includes not only the core WordPress software but also any plugins and themes (free and premium).
Updates like these are done for a reason, and they often contain security improvements and bug fixes.
Despite the updates to the WordPress software and plugins, millions of businesses still use outdated versions and believe they're on the right path. Rather than update, they use excuses such as "the site will break," "core modifications will be gone," "plugin X won't work," or "we just don't need the new features."
WordPress core software updates are critical, but you also need to think about using well-built WordPress themes and plugins. If you are searching for a functional and secure WordPress theme, you can consider using themes from Good Looking Themes.
WordPress themes from Good Looking Themes are generally safe, secure, and reliable. They come with regular updates and bug fixes to mitigate potential threats.
Good looking themes offer maximum flexibility and are easy to customize without having to write a single line of code. These themes are risk-free and have a standard security process pertaining to WordPress theme development.
4. Use 2FA
Two-factor authentication is a must! There is always the risk that someone will discover your password, no matter how secure it is. When you use two-factor authentication, you must have a second method in addition to your password to log in.
Text messages (SMS), voice calls, or time-based one-time passwords (TOTP) are among the more popular methods. In most cases, this will ultimately prevent brute-force attacks on your WordPress website.
How so? Because it's almost impossible for an attacker to have both your password and cellphone simultaneously.
5. Switch to HTTPS
Installing an SSL certificate and running your site over HTTPS is one of the most overlooked ways to harden your WordPress security. HTTPS (Hyper Text Transfer Protocol Secure) is a mechanism that ensures a safe connection between your website and a browser.
There is a common misconception that if you do not accept credit cards, SSL isn't required. This is simply not the case, as HTTPS has many advantages, including but not limited to:
Data security
SEO
Credibility
Performance
6. Protect Your Site from DDoS Attacks
In a DDoS attack, multiple systems target a website, causing a Denial-of-Service error due to a server overload. According to Britannica, DoS attacks have been documented since early 2000, so they're not exactly a novel concept.
As opposed to someone hacking your website, these attacks rarely damage your site but temporarily shut it down.
What steps can you take to protect yourself? We recommend using a 3rd party security service such as Cloudflare or Sucuri which certainly secure WordPress websites from possible DDos. Don't shy away from spending a few bucks more on a premium plan if you run a business.
7. Create Frequent Backups
We all know we need backups but often forget to make them. Most of the above suggestions are ways you can improve your security. However, the simple truth is that no website can ever be 100% secure. So, you should back up your data in case anything catastrophic happens.
If your host doesn't offer backups, there are some popular WordPress plugins and services you can use and secure WordPress website. These include BlogVault, VaultPress, Duplicator, BackWPup, and others.
8. Use the Dashboard to Disable File Editing
The security of WordPress sites is complicated by the fact that they usually have multiple users and administrators. Sadly, administrators grant higher roles and privileges to authors and contributors. This is a terrible practice.
Admin should give the appropriate permissions and roles to users so they cannot break anything. Therefore, simply disabling the "Appearance Editor" in WordPress can be helpful.
We've probably all been there at one point or another. Suddenly, you face a white screen of death when you try to edit something quickly in the Appearance Editor. Uploading the file via FTP is much better than editing it locally as it ensures the security of WordPress websites.
9. Make Sure Your Connection Is Secure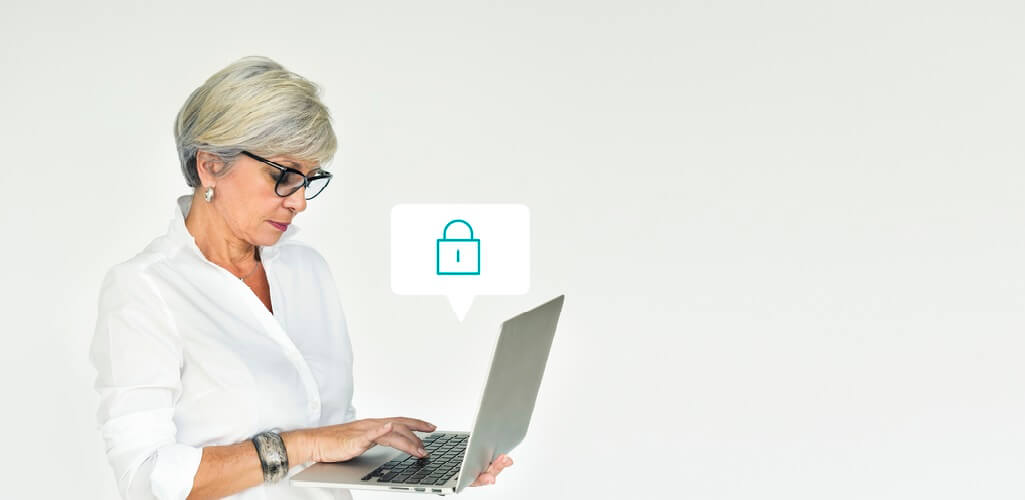 The importance of using secure connections cannot be overstated! You should check that your WordPress host offers SFTP or SSH and other security measures.
The Secure File Transfer Protocol (SFTP, or Secure Shell) is a network protocol for data transfers. Compared with standard FTP, this protocol is a lot safer as it ensures the security of WordPress websites.
Summary
In summary, you can harden WordPress security in a variety of ways. A few tips to keep your WordPress site safe include using clever passwords, updating your plugins and core, and choosing a managed WordPress host that provides security services.
Many of you rely on your WordPress site for revenue and business, so you must take some time and implement the security best practices mentioned above as soon as possible.
In short, if you want to protect your website from potential risks and vulnerabilities, you can pretty much follow the tips from the list.
And, if you think we have missed anything, you can kindly notify us in the comment or can email us at [email protected]
Frequently Asked Questions
Why is WordPress security important?

WordPress security is important to prevent your website, data and information from unnecessary access by hackers. A hacked WordPress site can cause serious damage to your business revenue and reputation. Hackers can steal user information, passwords, install malicious software, and can even distribute malware to your users. Every week, google blacklists around 20,000 websites from malware and around 50,000 from phishing. Therefore, paying extra attention to your WordPress security is essential. 

How can you determine if the WordPress site you access is secure?

In order to be sure if the site you access is secure or not, you need to check if the URL of the website begins with https rather than http. The 's' in https denotes secure which means the site is using SSL (Secure Sockets Layer) certificate. 

And also, you need to check whether the visitors are automatically redirected to another page. If the visitors are automatically redirected to another page, the website is considered to be insecure. 

Why do WordPress sites get targeted for hacking?

Following are the basic reasons for WordPress getting targeted for hacking: 

WordPress is the most popular CMS

 

Many WordPress websites lack basic security such as pirated software, insecure plugins, weak passwords, no 2FA

 

Use of outdated WordPress core, plugins and other software

 
Note: This article includes affiliate links, and if you make a purchase through them, we may earn a commission.